Expert Consultants In Bangladesh For Study Abroad
Are you looking for study abroad consultants in Bangladesh who are honest and knowledgeable?
Visa Link
is the best company in Bangladesh for helping people study abroad. We are in one of the best parts of Dhaka, Bangladesh.
We Appreciate Your Decision!
We sometimes like it better when the students and parents choose the country. We can help with getting into universities and getting visas in any country in the world. If you need the best and most reliable consulting service to handle your overseas admission and visa, you should contact Visa Link as soon as possible.
Choose your country applying for student visa
Join us to study abroad from Bangladesh!
Visa LInk works with many well-known universities in countries all over the world. The United States, Canada, the United Kingdom, Australia, New Zealand, Malaysia, Singapore, India, China, Russia, Estonia, Germany, Sweden, Denmark, the Netherlands, Norway, Finland, and Switzerland are some of the main countries where we work. We also do work for the Czech Republic, Poland, Hungary, Lithuania, Spain, Italy, France, Bulgaria, and other countries.
Visa Link is committed to keeping its good name as an honest company that helps people go abroad to study. Also, we'll be open and honest with every student. If you live in Bangladesh or anywhere else in the world and want to study abroad, Visa Link is the right place to start the admission and visa process. It never makes a deal or asks for money to use its services during the whole process of applying to study abroad and getting a visa.
We now know more about how the different countries handle education and student visas. When working with students and their parents, our company takes ethics very seriously at every step. We would also never give up on this value. It is always on guard to protect our reputation or good will so that we can have a long-term presence in the world of education consulting.
When a student does well, we do well.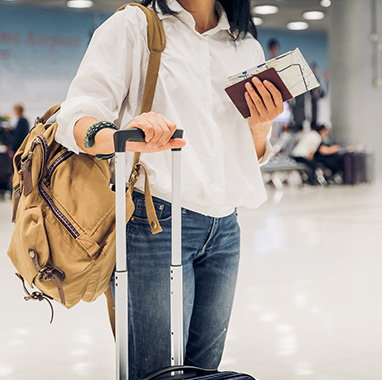 We feel that a student's success is our success, so they can trust us with the whole process. Visa Link is always looking to give international students the best advice about their education. Our main areas of help include choosing a university and course, as well as getting ready for the right paperwork. Then there's applying for admission, getting a letter of acceptance or documents for a student visa, setting up housing on or off campus, getting picked up at the airport, etc.
We help with counseling for students who want to get a part-time job while they are in school or who want to switch universities or courses. What to do when your studies are over, how to get your student visa extended, how to apply for a job or a place to live after your studies, etc. You can get full counseling for your life or career in the future.
Family and spouse visa support
Visa Link also helps people from Bangladesh get a spouse visa, a dependent visa, or a family visa for a country that might accept them. From the useful links on this page, you can get an idea of how to choose a country. If you want to know more, feel free to get in touch with us. It is the best place to study abroad from Bangladesh or anywhere else, because we can help students get the best admission to study abroad from Bangladesh or anywhere else in the world.